Rosemarie Davila, CNA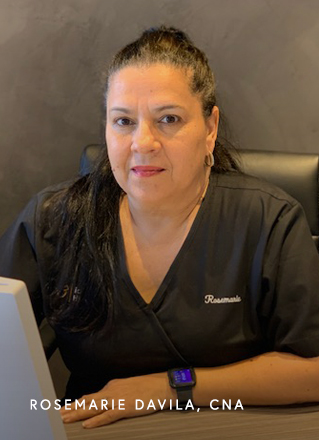 Rosemarie Davila is a certified medical assistance (CNA). She has an associates degree in administration and received her certification in medical assisting at Robert Morris College. Rosemarie knew from a young age that she wanted to be in healthcare and is proud to work at Ideal Health Chicago. She finds her work very satisfying.
Rosemarie is happily married to Edwin, her husband of 33 years. She has two beautiful children Eddie and Melanie. Rosemarie was born in Lynn, Massachusetts but now considers herself a Chicago native. She love book clubs, weekend getaways, and dining out. Rosemarie is always available to help her patients at Ideal Health Chicago.